My Town Tutors is making a huge commitment to be the #1 tutoring resource for parents and teachers in America. Our motto is "Teachers are great tutors!" Parents love the fact that every teacher in our directory is a teacher! Our 50 day challenge is designed to connect with teachers who tutor in all 50 states.
Read an article that explains why My Town Tutors is becoming the #1 resource for tutoring in America!
My Town Tutors is the #1 resource for teachers who tutor and parents looking for local teachers who tutor!
Please Share!

Tweet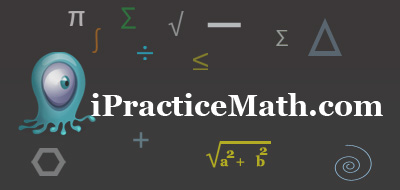 The Pi Day Jokes page is being sponsored by IPractice Math. IPractice Math is a great resource for parents and teachers! It offers learning topics in Algebra, Calculus, Decimals, Fractions, and Consumer Math. Teachers and independent learners can register. here to register.

Great new eBook – Teach Well and Maintain Your Sanity. If you are interested in learning more about the book, please CLICK HERE
Looking for sponsors who want to reach a targeted audience!
(5,000+ views in the last month)
Sports Joke of the Day & Top 10 Sports Jokes

Top Tutoring Jokes
We have a full list of 1,000+ Jokes for Teachers!
Top Teacher Jokes & 365 Jokes for Teachers
Jokes by Subject:
Top Math Jokes (Find a Math Tutor)
Seasonal Jokes: Top 10 Seasonal Jokes
March
March 2nd: Top Dr. Suess Jokes!
March 14th: Top Pi Day Jokes!
March 17th: St  St. Patrick's Day Jokes: Top St. Patrick's Day Jokes
March 27th: Easter Jokes
April
April 1st: Top 10 April Fools Day Jokes
April 22nd: Earth Day Jokes
April 24th: Arbor Day Jokes
May
May 10th: Mother Day Jokes
June
June 21st: Fathers' Day Jokes
Top Star Wars Jokes
February Jokes
February 2nd: Ground Hog Day: Top 10 Ground Hog Day Jokes taken from Top Ground Hog Day Jokes!
February 7th: Top 10 Superbowl Jokes from Top Football Jokes (Superbowl Trivia)
February 14th: Valentine's Day: Top 10 Valentine's Day Jokes taken from 101 Valentine's Day Jokes.
February 15th: President's Day. Top 10 President's Day Jokes!