My Town Tutors is a great resource for parents & teachers. Find qualified tutors in your area today!

Guest Blog Page
Top Joke Pages
March Jokes / Top 10 March Pages / March  Hashtags of the Day
March Lessons & March Guest Blogs
Top Careers
Check out our complete list of 100+ Guest Blogs! & 365 Family Friendly Jokes!
Top Guest Blogs
Writing Advice for College Students

Check out Major World Sporting Events! & Top 10 Sports Jokes!
We will be listing jokes for each day of the year! Days with the most views! Check back for updates!
March
Top Spring Jokes
IPractice Math is a great resource for parents and teachers! It offers learning topics in Algebra, Calculus, Decimals, Fractions, and Consumer Math. Teachers and independent learners can register. here to register.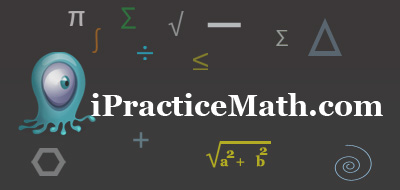 May
Top Spring Jokes
May 4th: Top 10 Star Wars Jokes (May the 4th be with you!)
May 14th: Mothers' Day Jokes & Top Quotes for Mothers

May 29th: Top Memorial Day Jokes
June
June Jokes & Top Summer Jokes

July
What kind of school do you go to if you're an ice cream man?… Sundae school.
What kind of school do you go to if you're a surfer?… Boarding school. (Top Surfing Jokes)

August

August Jokes & Top Summer Jokes
September Jokes / Top Fall Jokes / September Advertising
Teacher: Everybody hand in your homework, please. Students: Teacher, it's the first day of school. We didn't have any homework. Teacher: That's right, and that's the last excuse for not doing your homework that I'll accept for the rest of the year. (Top Back To School Jokes)
Mother: How did you find school on the 1st day today? Daughter: I just got off the bus and there it was! (Top Back To School Jokes)
A book never written: "When Does School Start?" by Wendy Belrings. (Top Back To School Jokes)
Teacher: What would happen if you took the school bus home? Student: The police would make you bring it back! (Top Back To School Jokes)
Labor Day: Did you hear the joke about Labor Day?… It doesn't work for me!(Top Labor Day Jokes)
Grandparents Day: Knock! Knock!… Who's there?… Grandma. Knock! Knock!… Who's there?… Grandma… Knock! Knock!… Who's there?… Grandma. Knock! Knock!… Who's there?… Aunt. Aunt who?… Aunt you glad Grandma's gone? (Grandparents Day Jokes)
Did you hear that some NFL football teams don't have a website?… They can't string three "Ws" together. (Top NFL Jokes)
What is a tree's least favorite month?… Sep-timber! (Top Arbor Day Jokes)
Why is 6 afraid of 7?… Because 7 8 (ate) 9! (Top Math Jokes)
What do you call a grandpa whale?… A hunch back whale! (Top Grandparents Day Jokes)
When my grandson asked me how old I was, I teasingly replied, "I'm not sure." "Look in your underwear, Grandpa," he advised "Mine says I'm 4 to 6." (Top Grandparents Day Jokes)
Did you hear about the kidnapping?… Probably not, he is still sleeping.
Why did the M&M go to school?… Because he really wanted to be a Smartie!(Top Halloween Jokes & Top Elementary School Jokes)
What flies around the kindergarten room at night?… The alpha-BAT. (26 Lessons for the Letter of the Week A- Z & Top Elementary School Jokes)
What do you call a teapot of boiling water on top of Mount Everest?… A high-pot-in-use. (Top Math Jokes of All-Time & Top Geography Jokes)
Constitution Day: Constitution Day Jokes: How is a healthy person like the United States?… They both have good constitutions!
Top Fall Jokes: What did the tree say to autumn?… Leave me alone! (Top Arbor Day Jokes)
National Cheeseburger Day: Did you hear about the hamburger patty who told funny jokes?… He was on a roll! (French Fry Jokes / Hot Dog Jokes)
National Talk Like a Pirate Day: What is a pirate's favorite letter?…. Most people think it's the 'R'rrrr, but really it's the 'C' they love. (26 lessons for the Letter of the Week / Top 10 Talk Like A Pirate Day Jokes / Top Pirate Jokes)
Where did the one legged pirate go for breakfast?… IHOP (Top 10 Talk Like A Pirate Day Jokes & Top Pirate Jokes)
Why did Humpty Dumpty have a great fall?… To make up for his miserable summer. (Top Summer Jokes & Top Fall Jokes)
What did the tree say to autumn?… Leave me alone. (Top Fall Jokes)
How do you fix a broken pumpkin?… With a pumpkin patch. (Top Fall Jokes)
What is the most popular college during election season?… The Electoral College. (2016 Presidential Election Jokes)
How did George Washington speak to during his 1st presidential campaign?…. In general terms. (2016 Presidential Election Jokes & George Washington Quotes)
Did you hear the joke about the baseball?… It will leave you in stitches! (101 Baseball Jokes)
What do you find in an empty nose?…fingerprints! (Top Elementary School Jokes)
What do you get when you cross a baseball player with a monster?… a double header! (Top Baseball Jokes: Page #1 Google Search)
What reads and lives in an apple?… A bookworm. (Can Your Child Read Too Much? & 180 School Jokes)
What school subject is a witch good at?… Spelling. (Does Spelling REALLY matter?)
October Jokes / October Advertising Opportunities / October Hashtags
Top Fall Jokes


Who are the happiest people at the football game?… The cheerleaders. (College Football Jokes)

How was Columbus's ship like an avid shopper?… They're both driven by sales! (Columbus Day Jokes)
What's the mole's favorite college football team?… The Florida State Semimoles (College Football Jokes & 101 Mole Day Jokes)
Why did the deer need braces?… He had buck teeth.
Why was the big hairy, two-headed monster top of the class in school?… Because two heads are better than one. (180 School Jokes & 365 School Jokes)
Why did the king go to the dentist?… To get a new crown! (Top Social Studies Jokes / 180 School Jokes / World Smile Day Jokes)
When is the best time to go to the dentist?… At tooth-hurty (2:30). (180 School Jokes & World Smile Day Jokes)
What is a scarecrow's favorite fruit?… Straw-berries! (Top Fall Jokes)
Where do farmers send their kids to grow?… Kinder-garden. (Top Elementary Jokes & 180 School Jokes)
October 10th: Columbus Day: Columbus Day Jokes: Where did Columbus first land in America?… On his feet!
What do farmers use to make crop circles?… A Protractor (Top Pi Day Jokes)
October 12th: National Farmer's Day: What new crop did the farmer plant?… Beets me!
What did the tree say to autumn?… Leave me alone. (Top Fall Jokes)
Why did the scarecrow win the Nobel Prize?… Because he was out standing in his field! (Top Fall Jokes)
What's the difference between a quarterback and a baby?… One takes the snap, the other takes a nap. (College Football Jokes & 101 Mole Day Jokes)
Did you hear the joke about the baseball?… It will leave you in stitches! (World Series Baseball Jokes)
How much does Avogadro exaggerate?… He makes mountains out of mole hills. (Top Geography Jokes & 101 Mole Day Jokes)
Which state does the most laundry?… Washington. (Top 10 U.S. States Jokes)
Why didn't Dracula have any friends?…He was a pain in the neck! (Top Biology Jokes)
What school subject is a witch good at?… Spelling. (Does Spelling REALLY matter?)
What do you get when you cross a baseball player with a monster?… a double header! (Top Halloween Sports Jokes & Top Baseball Jokes: Page #1 Google Search)
What's the ratio of a pumpkin's circumference to its diameter?… Pumpkin Pi (101 Pi Day Jokes)
October 23rd: 101 Mole Day Jokes (Top Science Jokes): What did one mole say to the other?… We make great chemistry together.
October 24th: United Nations Day Jokes: I Hague to tell you, we do not have too many United Nations Jokes. (World Geography Jokes & Top Geography Jokes)
What did the baseball glove say to the ball?…"Catch ya later!" (World Series Baseball Jokes)
National Pumpkin Day: Top Pumpkin Jokes: What did the pumpkin need for its boo boo?… A pumpkin patch. (Halloween Jokes)
National Chocolate Day: Chocolate Jokes: What did the M&M go to college?… Because he wanted to be a Smarty. (Top College Jokes)
National Cat Day: Top Cat Jokes: What is a cat's favorite color?… Purrrple!
What did the ghost teacher say to her class?…Watch the board and I'll go through it again. (Top Teacher Jokes & Top Halloween Jokes)
Where does a vampire keep his money?… In a blood bank. (Top Biology Jokes& Top Halloween Jokes)
October 31st: Top Halloween Jokes: The nurse walked into the busy doctor's office and said, "Doctor, the invisible man is here." The doctor replied, "Sorry, I can't see him."
November 2016
November Jokes / November Advertising Opportunities / November Hashtag of the Day

Top 10 Geography Week Jokes
What month should you never ask to the prom? NO – vember. (November Jokes & Clean Prom Jokes)
National Sandwich Day: What did the ghost eat for lunch?… A booloney sandwich! (Top Halloween Jokes & Top High School Jokes)
Why did the police officer go to the baseball game?… Someone stole second base!(Top World Series Jokes)
National Candy Day: What kind of bear has no teeth?… A gummy bear (National Candy Day Jokes)
Daylight Saving Time: What does a clock do when it's hungry?… It goes back for seconds! (Top Sandwich Day Jokes & Top Day Lightsavings Jokes)
Daylight Saving Time: Why did the girl throw the clock out the window?… Because she wanted to see time fly. (Top Sandwich Day Jokes & Top Day Lightsavings Jokes)
Election Eve: Presidential Election Jokes (Electoral College: Highest to Lowest / Top Social Studies Jokes / Top 500 U.S. Jokes): What is the most popular college during election season?… The Electoral College.
2016 Election Day Results: Presidential Election Jokes How did George Washington speak to during his 1st presidential campaign?…. In general terms. (Top George Washington Quotes)
Where did the General put his armies?… In his sleevies. (get it his sleeves)?
Top Thanksgiving Day Jokes: If April showers bring May flowers, what do Mayflowers bring?… Pilgrims (The Mayflower Ship)
Veterans Day: Top Veterans Day Jokes: What was General Washington's favorite tree?…The infan-tree! (Top 40 4th of July Jokes & Top Arbor Day Jokes)
National Pizza Day: What's the difference between a pizza & our pizza jokes?… Our pizza jokes can't be topped!
National Pizza Day: Want to hear a joke about pizza?… Never mind, it's too cheesy.
The Beaver Moon: Why couldn't the astronaut book a room on the moon?… Because it was full! (Astronomy Jokes & Full Moon Jokes)














What sound does a turkey's phone make?…Wing! Wing! (Top Thanksgiving Day Jokes)
Top Thanksgiving Day Jokes: What kind of music did the Pilgrims listen to?…Plymouth Rock!
If the Pilgrims were alive today, what would they be most famous for?… Their AGE! (Grandparents Day Jokes)




Why did the gingerbread man go to the doctors?…He was feeling crummy. (Top Christmas Jokes)
December 2016
December Jokes / December Advertising Opportunities / December Hashtag of the Day
Snow Day Jokes & Christmas Trivia
What do you have in December that you don't have in any other month?… The letter "D"!
What kind of money snowmen use in the North Pole?… Cold cash! (Top Winter Jokes & Top Christmas Jokes)
What is the difference between the alphabet and the Christmas alphabet?…The Christmas alphabet has no L (noel).  (Does Spelling REALLY matter?)
If an athlete gets athlete's foot, what does an astronaut get?…Missile Toe. (Top Astronomy Jokes)
December 8th: National Brownie Day Jokes: How is a softball team like a brownie?… They both depend on a good batter! (Top Softball Jokes)
December 25th: Top Christmas Jokes: What is the difference between the alphabet and the Christmas alphabet?…The Christmas alphabet has no L (noel) (Christmas Trivia / 26 Lessons for the Letter of the Week A- Z/ Top Elementary School Jokes)
What did the triple jumper say to the track & field team on January 1st?… Hoppy New Year (365 Sports Jokes / Top Track & Field Jokes / School Jokes for New Year's Eve)
January
January Jokes & Top Winter Jokes
January 1st: New Year's Day Jokes: What does the Easter Bunny say on New Year's Day?…. Hoppy New Year! (Top Easter Jokes)
How do snowmen travel around?… By icicle! (Top Cycling Jokes)
Where the snowman does dances on?… A snow ball! (Top Winter Jokes)
National Spaghetti Day Jokes: What do you call a pasta that is sick?… Mac and sneeze. (Top Winter Jokes)
National Bird Day: What kind of math do Snowy Owls like?… Owlgebra! (101 Pi Day Jokes & Algebra Jokes)
What does Jack Frost like best about school?… Snow and tell. (Top Elementary School Jokes & Top Winter Jokes)
What flies around the kindergarten room at night?… The alpha-BAT. (26 Lessons for the Letter of the Week A- Z)
What's the best place to grow flowers in school?… In the kindergarden. (26 Lessons for the Letter of the Week A- Z)
Why are fish so smart?… They live in schools! (180 School Jokes)
What is a snake's favorite class?… Hissss-tory! (Great Lessons for Psychology and U.S. History)
What did mama cow say to baby cow?… It's pasture bedtime. (Mother's Day Jokes)
What did the square say to the old circle?… Been around long? (Top Math Jokes & 101 Pi Day Jokes)
Friday the 13th: What do get when you cross Jason Voorhees and a box of cherrios?… A cereal killer. (Top Cereal Day Jokes)
Why are bananas good at gymnastics… They do great banana splits! (Top Gymnastics Jokes)
What did the hat say to the tie?… "You hang around here…I'll go on a head." (Hat Day Jokes & Biology Jokes)
Why is it bad to tell mole jokes?… It's mole-itically incorrect (101 Mole Day Jokes & Top Election Jokes)
3.14% of Sailors are PI rates! (Top Pirate Jokes)
What's Winnie's favorite bird?… Christopher Robin. (Winnie the Pooh Jokes & Winnie the Pooh Quotes)
Why aren't there many jokes about popcorn?… Because they are corny. (National Popcorn Day)
What is the most popular college for inauguration?… The Electoral College. (Inauguration Day & Top College Jokes)
When did Anakin's Jedi masters know he was leaning towards the dark side?… In the Sith Grade.(Top Star Wars Jokes & Top Elementary School Jokes)
Why are fish so smart?… They live in schools! (Top Elementary School Jokes)
What is a snake's favorite class?… Hissss-tory! (Great Lessons for Psychology and U.S. History)
If Mississippi bought Virginia a New Jersey, what would Delaware?…. Idaho, Alaska! (Top 10 U.S. States Jokes & Top Geography Jokes)
What always sits in the corner but can move all round the world?… A stamp. (World Geography Jokes)
What do you call a slow skier?… A slopepoke! (Top Skiing Jokes)
Which runs faster, hot or cold?… Hot. Everyone can catch a cold. (180 School Jokes)
Did people laugh when the lady fell on the ice?… No, but the ice cracked up. (Top Winter Jokes)
How do you make a tissue dance?… Put a little boogey in it! (180 School Jokes)
Did you hear about the kidnapping?… Probably not, he is still sleeping. (180 School Jokes)
How do billboards talk?…. Sign language! (180 School Jokes)
February
February Jokes & Top Winter Jokes
The roundest knight at King Arthur's was Sir Cumference… He ate too much Pi! (101 Pi Day Jokes)
February 2nd: Top Ground Hog Day Jokes: What do you call Punxsutawney Phil's laundry?… Hogwash.
What is the snowman's breakfast?… Frosted flakes! (Top Cereal Jokes)
Why are bad school grades like a shipwreck in the Arctic Ocean?… They're both below C level! (Top Geography Jokes)
Why did the M&M go to school?… Because he really wanted to be a Smartie! (Top Candy Jokes)
What makes a Cyclops such an effective teacher?… He has only one pupil. (Top Elementary School Jokes)
Why do magicians do so well in school?… They're good at trick questions. (Top Elementary School Jokes)
Best school book never written: "The Best Subject in School" by Jim Class. (Top Elementary School Jokes)
What's the difference between a teacher and a train?… A teacher says, "Spit out that gum!" and a train says, "Chew! Chew!" (Top Elementary School Jokes)
What kind of school do you go to if you're a giant?… High school. (Top High School Jokes)
What's the king of all school supplies?… The ruler. (Top Elementary School Jokes)
What school teaches you how to greet people?… "Hi" School. (Top High School Jokes)
What kind of school do you go to if you're King Arthur?… Knight school. (Top Elementary School Jokes)
February 14th: Top 25 Valentine's Day Jokes: Why is Valentine's Day the best day for a celebration?… Because you can really party hearty!
Teacher: Why are you doing your multiplication on the floor? Student: You said we had to do it without tables! (Top Jokes for Math Teachers)
Why did the student eat his homework?… Because his teacher said it was a piece of cake. (Top Elementary School Jokes)
What did the dentist give to the high school marching band?… A TUBA toothpaste. (Top Elementary School Jokes)
Why is a math book always unhappy?… Because it always has lots of problems.(Top Jokes for Math Teachers).
Why didn't the skeleton go to the school dance?… He didn't have anybody to take. (any BODY) (Top Biology Jokes)
February 20th: President's Day Jokes: What would you get if you crossed a gorilla with the sixteenth US president?…. Ape Lincoln!
Why was the biology book in the hospital?… Because it hurt his spine. (Top Biology Jokes)
Why did the music teacher need a ladder?… To reach the high notes. (Top Elementary School Jokes)
PUPIL: "Would you punish me for something I didn't do?" TEACHER: "Of course not." PUPIL: "Good, because I haven`t done my homework." (Top Elementary School Jokes)
What's a teacher's favorite nation?… Expla-nation. (Top Elementary School Jokes)
Teachers who take class attendance are absent-minded. (Top Grandparents Day Jokes)
Teacher: If I had ten apples in my right hand and nine in my left, what would I have?… Student: Huge hands! (Top Jokes for Math Teachers)
What is a chalkboard's favorite drink?… hot chalk-olate! (Top Chocolate Jokes)
Name a bus you can never enter?… A syllabus. (Top Elementary School Jokes)