My Town Tutors is a great resource for parents & teachers. Find qualified tutors in your area today!
Top Joke Pages
Please Share!
Tweet

My Town Tutors is very pleased to offer educational companies, colleges, and other businesses the opportunity to sponsor some of our most popular posts / pages. (Check out our blog: Top 5 Reasons to Sponsor a Blog: Reach a Targeted Audience.)
We currently have some very satisfied partners. Visit our pages and see for yourself. Social Media advertising is a cost-effective way to reach a target audience. If you are looking to connect with potential clients, why not give it a shot? You have nothing to lose!
Contact mark[at]mytowntutors[dot]com to learn more!
National Sponsored Posts
IPractice Math sponsors 101 Math Jokes for Teachers.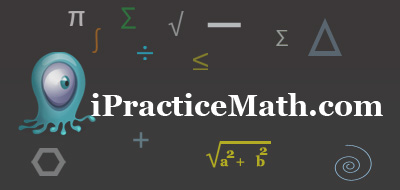 Exam Elf sponsors 101 Jokes for Teachers!

Massachusetts Sponsored Posts
Gladly Do sponsors the Massachusetts Family Joke of the Day!




We are looking for sponsors for the following posts. Companies with specific products can reach many potential clients.

How it works!
1. Select the Appropriate Blog / Page for your Target Audience:
The following page is available
Guest Blog Page: This is a page that is updated regularly and tweeted several times a day. If you see the share button, it has been shared 1,000 + times. Many of the guest authors have many followers, so this is a great opportunity.
Other popular posts:
Christmas Trivia Answers: Amazing number of hits! It is our most viewed blog. Great for accounts looking to attract traffic during the Christmas Season! Google "Christmas Trivia Answers to see our ranking! Top 3!
2. Design a Banner for the Top of the Page:
Once deciding on a post to sponsor, the company sends us the HTML code with the banner. The banner is placed at the top of the page with a link directly to the company's website. The banner is in a very prominent spot, that should attract targeted visitors and potential customers to the website.
3. Write a Brief Business Bio to be Posted at the Top of the Page:
Here is the bio for IPractice Math.
The Pi Day Joke blog is being sponsored by IPractice Math. IPractice Math is a great resource for parents and teachers! It offers learning topics in Algebra, Calculus, Decimals, Fractions, and Consumer Math. Teachers and independent learners can register. here to register.
4. A Share Button that Promoted the Blog and Twitter Accounts:
My Town Tutors will work with your company to design a great tweet that will help bring attention and followers to your twitter account. This is one of the greatest benefits to our sponsors.
5. Scheduled Tweets: My Town Tutors will also include tweets throughout the year from our accounts with links back to the blog. We are glad to help spread the word and also will include some #FFs.
Here are a few of the tweets:
We are looking forward to working with companies who are interested in connecting with teachers, parents, and educators!