We specialize in Search Engine Optimization. We have many pages that are on the 1st page of a google search. If you are a business that has identified a target audience, we can develop a page that will reach that group. We are especially useful for groups interested in connecting with parents and teachers!
Sponsoring a page gains access to:
11,800 twitter followers @mytowntutors ( (7.6K) @mytowntutorsMA (3.8K) @SEOmytowntutor (.4K) Each day our active accounts will send out tweets promoting your page. Our followers are tutors, parents, teachers, educators, and students. We will be sure to drive traffic to the web page and ultimately your website.
A Guest Blog that will reach a growing audience each day. The blog will be shared by all 3 twitter accounts for several weeks to drive visitors to your site to learn more about your company and the services that you provide.
Tips For SEO Success: Learning how to use SEO and Inbound Marketing can be difficult. We will provide you with some simple steps and tools that can help you make useful connections that will translate into more business for your company!
Please email mark@mytowntutors.com to learn more!
Currently Sponsored Pages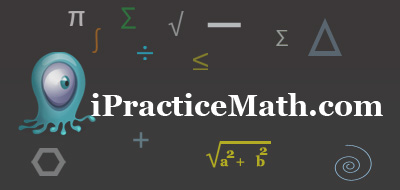 The Pi Day Jokes page is being sponsored by IPractice Math. IPractice Math is a great resource for parents and teachers! It offers learning topics in Algebra, Calculus, Decimals, Fractions, and Consumer Math. Teachers and independent learners can register. here to register.
Top Traffic Pages Looking for Sponsors

Start your Day With a Smile: 180 School Jokes (5,000+ views in the last month) This page is great! Traffic grows each month. It is an awesome way to connect with teachers and parents.
March
March Madness:
March 2nd: Dr. Seuss' Birthday Dr. Seuss Special. Advertise on ALL of our Dr. Seuss pages for $30 for the month of March. Great for companies looking to connect with teachers and parents.
March 17th: St. Patrick's Day Jokes
March 27th: Top Easter Jokes

Other Sponsors



Great new eBook – Teach Well and Maintain Your Sanity. If you are interested in learning more about the book, please CLICK HERE
Looking for sponsors who want to reach a targeted audience!