My Town Tutors is making a huge commitment to be the #1 tutoring resource for parents and teachers in America. Our motto is "Teachers are great tutors!" Parents love the fact that every teacher in our directory is a teacher! This summer we are expanding to all 50 states!
Read an article that explains why My Town Tutors is becoming the #1 resource for tutoring in America!
Please Share!
Placing a banner advertisement on one of these pages should increase your traffic significantly during the month of August and during these special days.
If you are interested in advertising with My Town Tutors, email mark at mytowntutors dot com.
Summer Olympic Jokes: (August 5th – 21st / $30 per month): There is no better way to attract followers than with a smile. The Summer Olympic Jokes page is the #1 listing on a google search! It will attract many followers AROUND THE WORLD using the hashtag #RoadtoRio! It is a steal for $30 a month!
August Hashtag of the Day: Stay current with twitter and sponsor the hashtag of the day. Plenty of people will be viewing this page. Great for #inboundmarketing and #SEO!
2016 Election Jokes: 2016 Presidential Election Jokes: During this historical election year, it would be great to attract viewers from all political backgrounds. for $30 a month, it will be money well spent.
The Electoral College by State: Highest to Lowest: This is sure to get a ton of hits between now and election day. A banner ad at the top of this high traffic page will bring many potential customers!
Top Back to School Jokes: If you want to reach parents and teachers at this important time of year, this is a can't miss opportunity. Your business twitter account will be retweeted several times a day with the support of My Town Tutors social media. There are so many benefits to place a banner ad on this page!

Top Summer Jokes ($30 per month): #1 listing on a google search! There is no better way to attract followers than with a smile. The Summer Jokes page is very active during the summer. If  summer is the time for you business or event this is a steal at $30 a month.
Top Fall Jokes: Advertise now for the fall season!
Top Traffic Pages: All year
Start your Day With a Smile: 180 School Jokes (5,000+ views in the last month) This page is great! Traffic grows each month. It is an awesome way to connect with teachers and parents.
Lessons for Special Days of the Year: So many teachers book mark this page to get lessons for special days of the year. This is a great page for any education company that wants to connect with dedicated teachers!

365 Family Friendly Jokes of the Day: This a great page for any company looking to connect with parents and families. Each day the joke will be tweeted to our 10K+ followers. The jokes are popular and many moms and dads visit the page regularly.
Guest Blog Page: Our guest blog page is an amazing opportunity to connect with others. Our guest bloggers come from all walks of life. We usually post 3 -4 guest blogs per week and your website should see an increased traffic at a low cost.
September 11, 2016: Grandparents Day
Currently Sponsored Pages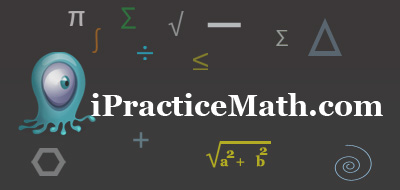 The Pi Day Jokes page is being sponsored by IPractice Math. IPractice Math is a great resource for parents and teachers! It offers learning topics in Algebra, Calculus, Decimals, Fractions, and Consumer Math. Teachers and independent learners can register. here to register.


Build your own tutoring business – free website, workflow & tools.
Check out our tutoring resources page!

Great new eBook – Teach Well and Maintain Your Sanity. If you are interested in learning more about the book, please CLICK HERE
Looking for sponsors who want to reach a targeted audience!